Interesting Facts About 49ers' Jimmy Richard Garoppolo
He was born on November 2, 1991, and raised in Arlington Heights, Illinois. His family is Italian. He approximately weighs 102 kilograms and has an estimated height of 1.88 meters. He participated in college football at Eastern Illinois. In 2013, as a senior, Garoppolo managed to break Tony Romo's school records for passing touchdowns, career passing touchdowns, and career passing yards in a season. In the same season, he won the Walter Payton Award being the best offensive player in the Football Championship subdivision. New England Patriots drafted Garoppolo in the second round of the 2014 NFL Draft. He played as a backup to Tom Brady in two Super Bowls.
The Patriots traded Garoppolo to the 49ers in October 2017 and they signed him a deal of $ 137.5 in February 2018. That was the biggest contract on an annual basis in NFL history. In April 2018, Garoppolo was on the NFL Top 100 players of 2018. With his new team, he managed to win his first five starts as a quarterback, which, by adding his two successful starts with the New England, gave him a 7-0 record as a starter.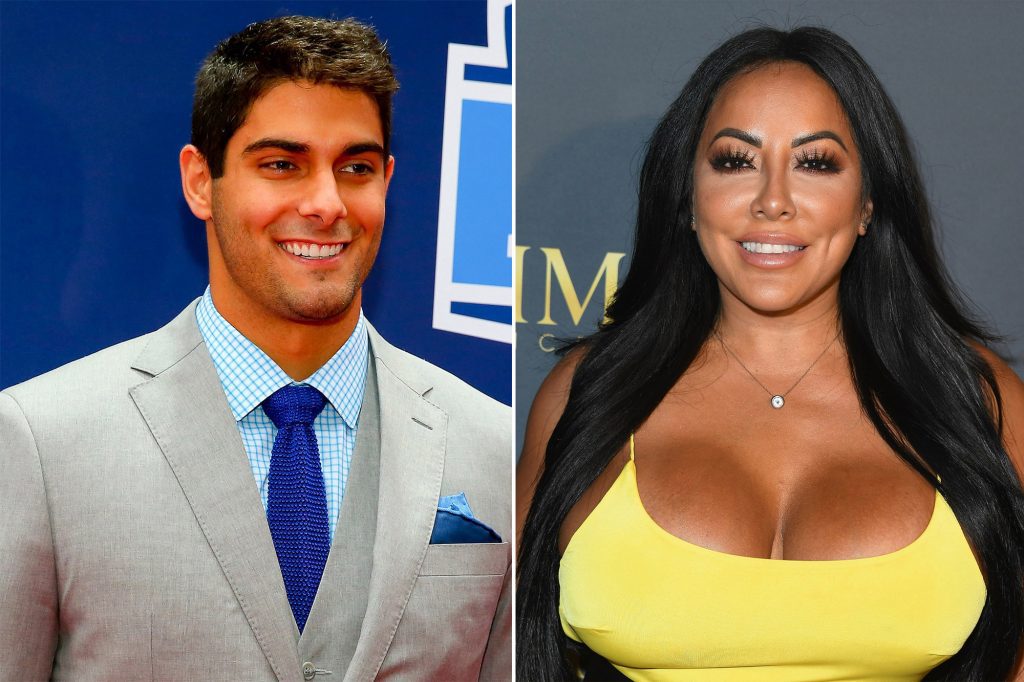 It is hard to keep your love life private as an NFL Quarterback but Garoppolo has been able to do that. We know less about his dating history and if he has a girlfriend, then he has managed to keep her out of the light. Rumors stated that Garoppolo was in a relationship with Alexandra King, the Boston-based model in 2018. However, he stated to the Bleacher Report that they were not an item. Several reports also stated that the ex-girlfriend was celebrating Garoppolo's injury after he ended things with her to go on a date with Kiara Mia, the adult film star. She also erased all photos of Garoppolo on her Instagram account following this date.
He is now a starter for the 49ers and is helping the team to its sixth Super Bowl title. Back then, he was the only quarterback ranked among the best five in completion percentage, passing touchdowns and yards per attempts. He earns an average salary of $ 27.5 million per year. Garoppolo ranks 15th in terms of his contract among quarterbacks of a cap hit this season before he finds himself among the top five in the next season.