8 Best Football Gloves for Running Backs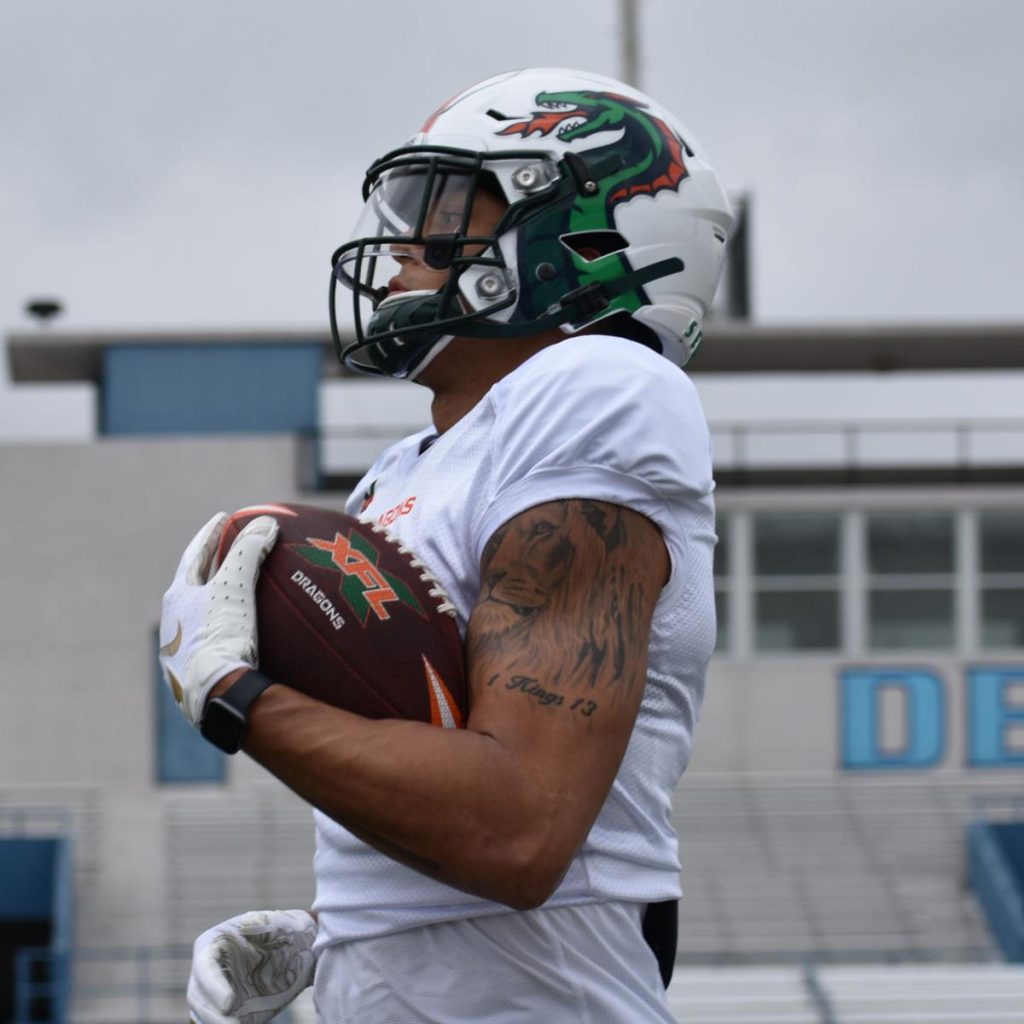 Football receiver gloves are suitable for every position player, including tight ends, wideouts, defensive players, and running backs. They come with several advantages but are mainly for securing your hands and catching passes.
Ball security and catching passes requires more tack on the palms, and that is the main feature running backs look for when purchasing a pair of the best football gloves. Top brands like Under Armour, Grip Boost, Adidas, and Nike play a significant role in designing the best football gloves for running backs.
This article highlights the best football gloves for running backs that can help improve the teams' performance throughout the season.
The Armour Boys F7 is one of the most popular brands with the best football gloves for running backs. Both adult and youth players can get a pair with amazing features that will significantly improve their comfort and protection. Featuring UA's HeatGear fabric, there will be no sweat accumulation to keep your hands dry and cool through the entire game. The sticky GrabTack will help you catch the ball and hold onto it for a long time. The custom fit closure makes it flexible, comfortable, and secure, keeping in mind that it meets all the NOCSAE, NFHS, and NCAA specifications.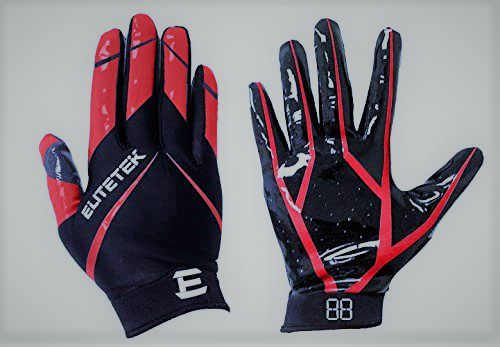 If you are looking for a flexible glove that will give you a second-skin feel, the EliteTek RG-14 would be an ideal pair. It assures you of high-performance with the GripTech Palm Technology that makes your hands grippy in any weather condition. To restore the tacky texture, you only need a clean, dry towel, and you will be back to catch the passes. It comes in sizes for both youths and adults and is NOCSAE certified. Besides, the skin-tight design that makes it lightweight is a primary feature to consider when looking for the best football gloves for running backs. The glove is available in five different colors making it easy for users to match with their best football helmet.
It includes a stylish and lightweight design with a lot of tack on the fingers and palm side to help you handle all the passes and tackles. The Nike Vapor Jet 4.0 features a mesh backhand to enhance flexibility and breathability. With that, your hands are dry and cool throughout the game, while the loop and hook closure gives you a snug, custom fit to help you stay comfortable whenever you put on this pair. Its price varies according to color, size, and availability. Such features would never leave it out in the list of the best football gloves for running backs.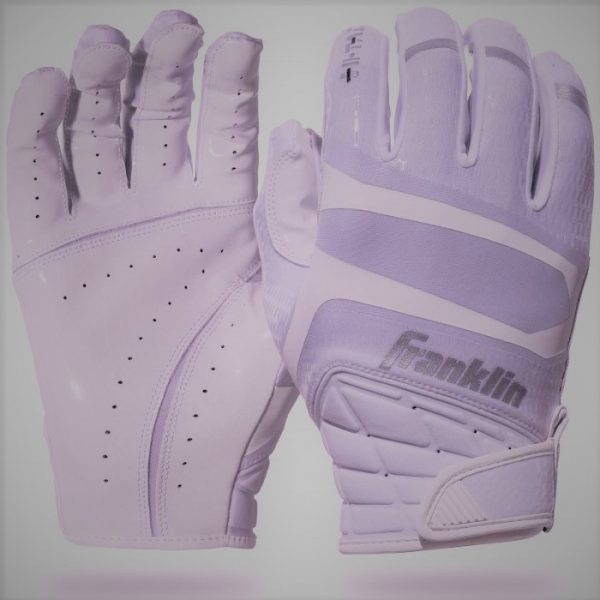 The Franklin is a famous brand due to its baseball batting gloves. The Franklin Sports pair of football gloves feature a unique backhand designed of jersey cloth to increase its durability and a tack rubber palm that makes it easier to handle those tricky passes. Besides, the elastic wrist gives you a secure fit for maximum flexibility and comfort.
You would never feel disappointed by its stylish design and different colors to match your team. The Battle Ultra Stick material includes a high-quality tack that makes it easier to handle any pass. For more flexibility and breathability is a perfect fit construction material. The Velcro strap keeps your hand secure and gives it a secure fit and ability to move freely. It meets all the NOCSAE, NFHS, NCAA specifications, including a 90-day warranty on durability and a defective guarantee that is unlimited. That makes it one of the best football gloves for running backs.
Its main function is to provide you with extra tack and comfort, ensuring you can handle the passes and tackles. It consists of a loop and hooks closure and a neoprene band to enhance the lightweight feel that makes the wrist adjustable for a secure fit. Besides, it suits all weather conditions due to the extra sticky seamless grip tack palm. The Adidas Filthy Quick pair of football gloves meet the NOCSAE specifications.
It consists of an excellent grip to improve your performance in all weather conditions. The Cutters Rev Pro 2.0 is versatile, lightweight, and durable; It regards the flex panels and synthetic material at the back of the hand. It is machine washable, dryable, and meets the NOCSAE specifications. Best football gloves for running backs have tackier grip materials to ensure few injuries because of fumbles.
It is one of the best football gloves for running backs with the tackiest palm due to the included Grip Tack Technology. The Grip Stealth Pro Elite is lightweight to offer more comfort while the extra grip and backhand support make it more durable. Its design is unique, including a wrist tag for your number and name. Besides, it meets all the SFIA, NFHS, and NCAA rules.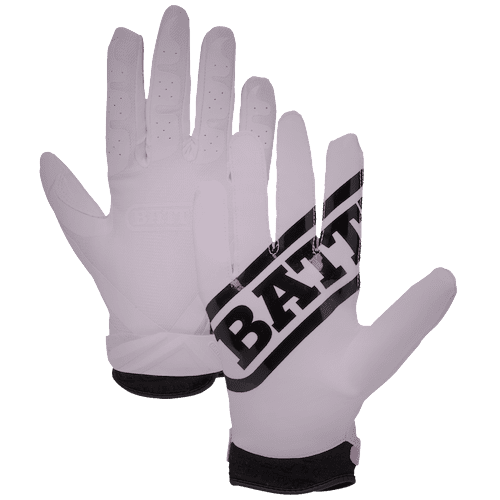 You can boost your confidence through the Ultra Palm Technology that makes your gloves stickier to deal with the passes. Every moment in the field will be full of comfort due to the perfect fit construction that gives you a snug fit. The backhand compression-fit enhances hand movement, durable stitching, and padding for the pair to last long. Also, the loop and hook closure enhances a secure fit.
Conclusion
Running backs experience more fumbles and many bone-crushing tackles, and therefore, they need gloves with a more grippy material included in the palm surface, fingers, and thumb. The last thing on your mind is letting your team down with the wrong pair of football gloves. Also, they need highly breathable gloves with backhand support.