10 Best Football Girdles in 2022 (Buying Guide)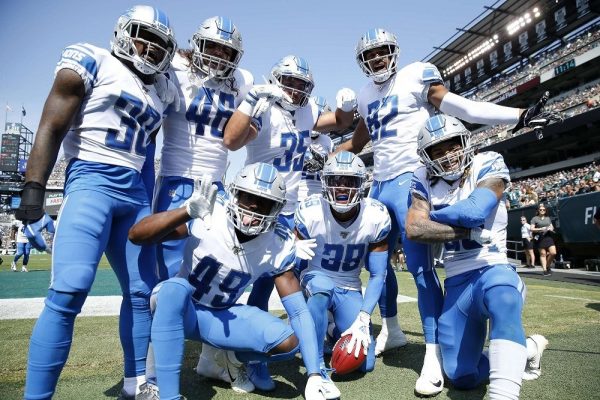 Football can be an intensive sport involving big and aggressive hits. Apart from getting the best care while playing, it is important to be in the best gear to avoid injuries.
Fortunately, manufacturers can produce innovative types of equipment like best football girdles for safety. Most players fail to wear football girdles because they feel restrictive to put on additional clothing under their football pants or shorts.
Due to the improving technology, make football girdles using high breathable materials that make them more comfortable and non-restrictive to movements. The best football girdles will ensure maximum protection to your vital parts and hardly notice you are wearing one.
Protecting yourself during a football match can be a challenging task. You have to focus on your game and lookout for what other players are doing to protect yourself from being injured. Getting the best football girdles is as important as selecting the best football gloves, shoulder pads, or any other football gear.
In this article, we will highlight 10 best football girdles that will provide maximum comfort, protection, and help take your game to the next level.
To protect your thigh areas, hips, and groin you need this pair of CHAMPRO Adult Tri-Flex Integrated 5 Pad girdle. It sits above the waist to protect your hips and offer stability during sports. The cushioning system minimizes overheating with the help of inbuilt ventilation hip pads. Besides, the spandex and the polyester material feature a moisture management fabric to draw away sweat, keep you drier and cooler all through. Also, it has a cup pocket for additional protection where required making it one of the best football girdles available.
Key Features
A cup pocket
Hard plastic shock plates in the pad system
Ventilation hip pads and TRI-FLEX cushioning system
Spandex DRI-GEAR/Polyester moisture management fabric
Specification:
Brand CHAMPRO
Weight 7 ounces
It is like a protective armor suit for the hip region. The X-fit brief cup retention system provides impact protection to critical parts by keeping the cup in place. Its custom fit gives you freedom of motion while the flat lock model characterizes chafe-free seams. The fabric draws moisture away for you to stay comfortable and cool even during times of intensive activity.
Key Features
Vented foam pads and shock skin integrated fabric
Ultra carbon flex cup
Impact protection on critical parts
Relaxed fit
X-fit brief cup retention system
Specification
Weight 1 pound
Model LAX-COLSIZ
Brand         Shock Doctor
Champro 7 football girdle is among the best football girdles that comes with extra pads to absorb the effects of any clashes or impacts. And the hard plastic shock plates provide some additional protection. For maximum stability on the waist, groin, and hip, this girdle sits high on the waist. The DR-Gear fabric maintains good air circulation to help you perform well even in hot areas.
Key Features
Cup pocket
Hard plastic shock plates
High-compression
Ventilated, contoured thigh pad system
TRI-FLEX cushion system
TRI-FLEX ventilated hip pads
Specifications:
Brand Blackout Tees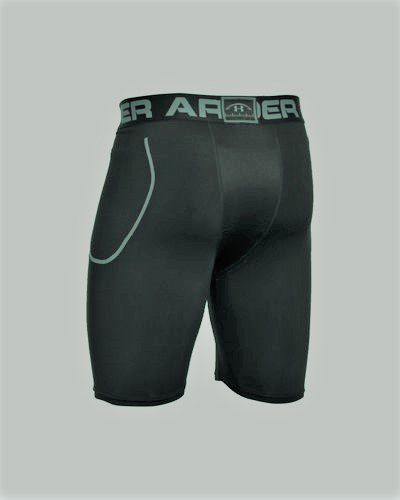 Under Armor Men's 6-Pad football girdle keeps you cool during a football match. The stretch mesh panels allow you to move freely. While the 4-way stretch model allow motion and ventilation during hot tackles. It behaves like a second skin with the Anti-odor technology to prevent the spread of odor-causing microorganisms and that keeps you fresh all day. The material used in this girdle dries quickly and that means you can clean it every day.
Key Features
A drying fast material
Stretch-mesh panels
Heat Gear fabric
4-way stretch construction
Specification:
Weight 1 pound
Model 1246477
Brand under Armor
Key Features
Hip pad coverage
Polyester mesh crotch panel
Moisture-wicking and anti-microbial
Improved closed-cell spider web
Interior plastic shells
Spandex elastomeric waistband
Specification
Weight 1 pound
Brand Cramer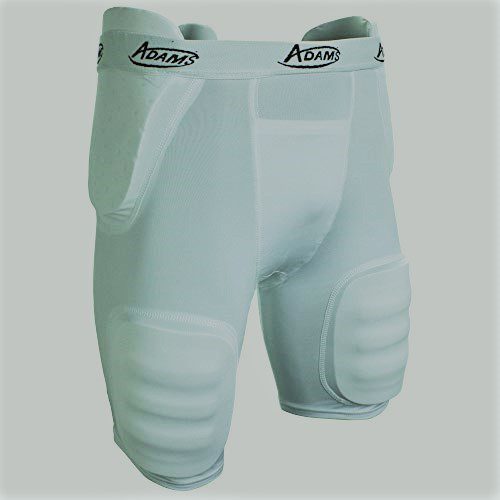 Key Features
Inbuilt EVA foam pads
Spandex elastomeric waistband
Moisture-wicking and anti-microbial
Hard plastic interior thigh pads
Specification:
Weight 12.2 ounces
Model 1502HTPT S Wht-P
Brand Cramer
Key Features
Moisture-wicking technology
Compression fabric
Integrated Hyper strong technology
Strong padding
Flat seam design
Specification:
Weight 2 pounds
Brand Nike
McDavid MD7414 Rival INTG football girdle is durable, breathable, and lightweight with high-density foam padding. The hard shell thigh guards provide protection to high impact areas of the body. While the mesh fabric gives your skin a chance to breathe so that the girdle does not impede your natural motion. Players looking for an affordable and simple girdle would go for this one.
Key Features
Includes cup pocket
Hard-shell thigh guards
High-density foam padding
Specification:
Brand McDavid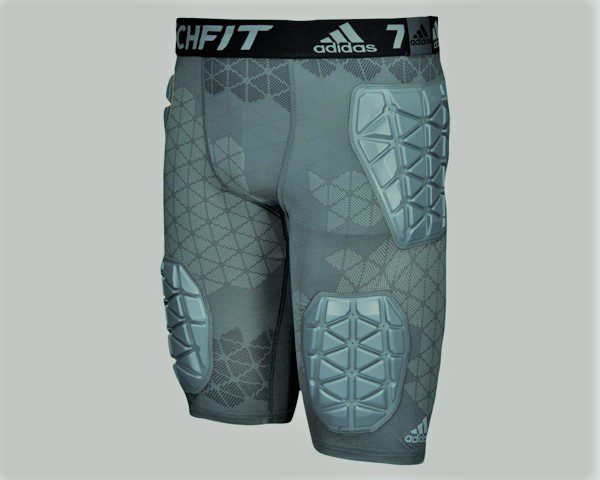 Key Features
Polyester-spandex
Plush elastic waistband
Ventilated climacool technology
Poron XRD Pad System
Techfit technology
Specification:
Weight 15.8 ounces
Brand Adidas
Key Features
Single density foam
Compression fit
Moisture-wicking material
Attached pads to the fabric
Specification:
Weight   1 pound
Brand Wilson
Popular Styles and Types of Girdles
1 Standard Girdle: It has a traditional design with five slots; 2 for the hips, 2 for the thighs, and 1 for the tailbone, and into those pockets you insert the pads since they are sold separately.
2 Integrated Girdle: It also has five padding areas like the standard girdle. However, the padding in this girdle permanently joins to the shorts.
3 Half-Integrated Girdle: consists of a combination of the integrated and standard girdle. The tailbone pads and sewn hip are permanent while the thigh pads are customizable and removable.
4 All-in-one Girdle: it is identical to the standard Girdle design but has a complete set of 5 removable pads.
5 Factors to Consider when Selecting the Best Football Girdles
Flexibility: It should allow free movement without hindering the player's strength. Besides, it should fit well without being tight.
Weight: The girdle should be of lightweight material and less burden to the player because football is not only a sport of strength but also speed.
Moisture-Wicking Technology: The fabric should be breathable to keep the player dry, cool, and free from too much sweat.
Anti-Microbial: The Anti-Microbial technology prevents bacteria growth and bad smell especially during hot seasons when players tend to sweat a lot.
Padding Material: It is the most protective feature in a girdle and therefore its material must be of high quality and shock absorbing. It should offer maximum protection and comfort to the athlete.
How to Select the Best Football Girdles
Reviews: In general, contact sports and football can be quite rough and injuries occur most of the time. Players need all the protection they can get and selecting the correct gear like football girdles can minimize injuries in a game of error and trials. When putting together your choices, go through the customers' reviews. Such reviews will get rid of the need to test many products because the customers have done that for you. Although there might be various factors to look at, most of them have to do with personal needs and preferences.
While going through the reviews, check the negative and the positive ones to discover what a particular girdle may be lacking. Provided the customer's experience was a positive one, be sure to add the football girdle in your list of selection.
Brand: Not all manufacturers can make a good football girdle. Look at brands that specifically deal with sporting goods and from them, select those that have a good name in producing the best protective gear for contact sports players. Adequate protection is important for every player regardless of the position in the field and the brands in your selection list should help you perform well. Football can be intense and your priority is to get a gear from a brand that values the needs of all players.
Price: As you look at the prices of different football girdles, consider the research and technology that manufacturers combine into making this piece of gear. You do not have to go for the most expensive football girdle because you can find one at a lower price and of good quality. In the price you can afford, look for the features you like.
Features to Look for in the Best Football Girdles
Amount of padded panels: The number of padded panels in a football girdle is mostly not important like the position of the padded panels. The main places to cover are the thighs, groin, and hips. 5 padded panels can adequately protect those areas. If you are willing to participate in a rough football game, additional panels will not only protect your thighs, groin, and hips but also your tailbone and knees. Several football girdles lack the groin padding but instead, have a cup pocket where you can easily insert the safety cup. Ensure to choose the right amounts of padded panels depending on the type of player you are to provide adequate protection.
Length: Football girdles come in different lengths just like most types of protective equipment. After all, common lengths are mid-thigh, just covering the knee, and just above the knee. Make sure to consider how your outer gear will fit over the girdle.
Fit: The last thing every player wants in a football girdle is a poor fit. It should feel like a second skin and not being tight. A tight girdle will restrict your movement in the field while a loose girdle will prevent you from keeping the pads securely on the area they are supposed to protect.
Benefits of Football Girdles
Most sports require adequate protection from football girdles. Before you get in the field, you must prepare your mind and body for the game to reduce the chances of getting injuries. A football girdle has its benefits to the player that many fail to recognize.
The tight fit keeps the muscles intact to prevent your legs from cramping. It also prevents the cloth from scratching the skin and that helps you perform well and with effectiveness. The girdle gives you an upright posture with the help of the pelvic area and the band on the waist that makes you stand taller. During a game, minor injuries or broken bones can happen. A football girdle with pads will help hold the bones and muscles in place to minimize injuries in the field.
For the best football girdles for youth, manufacturers designed them considering the safety of the player. They come in sizes that will fit different kinds of kids well. Besides, the best football girdles protect you from bumping and reduce muscle stress.
How to Clean Football Girdles
Like any other gear, football girdles gets smelly after long hours of playing. Proper care is always beneficial to keep your girdle safe and clean.
Cleanliness remains the only enemy of germs, viruses, and bacteria. With the right care, they can stay in good shape for a long time. To keep your girdle smelling and looking great, you will need to clean them frequently.
Set your machine with cold water and add a mild detergent followed by the football girdle. Most coaches and manufacturers recommend that you leave the pads in when washing the girdles.
After cleaning, take the gear out, and hang it upside down. Avoid direct sunlight when drying the girdle. Check out other methods of cleaning your football girdles here.
Conclusion
Football girdles helps keep the pads safe and in their right place. They offer maximum protection and improve performance. They also offer stability during the game. Keep in mind that your protection and comfort are the first priority.