Top Best Football Helmet 2022 Buying Guide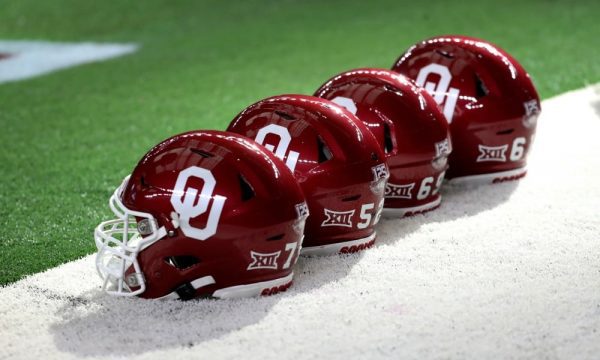 Major football leagues happening every year inspire many people to start their football journey while young. Football helmet is a vital equipment along with the best football cleats, a pair of shoulder pads, jersey, football gloves, among others.
American Football can also be a rough game, and a single head blow can take you down with concussion symptoms. Most football players experience this frightening reality in their careers.
Sometimes, players collide on the field, and it may be a head-to-head collision. The best football helmets protect you from such injuries on the football field. Some people purchase the best football helmet to match their favorite players on the game.
The best football helmet keeps you safe, during falls and dangerous tackles. Whether you are playing for a team or recreational, it is essential to select a high-quality helmet for maximum protection. In case of a severe tackle or concussion, the helmet can make a big difference in safety.
Make sure to learn how to select the best football helmet to get a high-quality product that can enhance your game in the field. In this article, we have highlighted top best football helmets and how to clean them.
Schutt Sports Vengeance Pro is one of the best football helmet suitable for players with small head sizes but extends to an x-large size. It fits so well, giving you maximum stability through all the Four Quarters of the game. With its lightweight material, it offers terrific protection and freedom to run and jump around the field.
Also, Schutt Sports Vengeance Pro would be perfect for a Varsity football Player. When it comes to features, it has a titanium faceguard and a SUREFIT airliner system for back and sides. The titanium material is more reliable and lighter than traditional carbon steel. It is available in different sizes to suit all players.
Key features
Low-profile shell
Inflatable airliner system
Lightweight titanium faceguard
Moisture-wicking, comfortable, and antimicrobial helmet features a good liner that is repositionable to provide a custom fit to the neck, back, side, and mandibular areas of the head. Riddell Youth Revolution has high-impact and an outer shell that grants you with a 3-year warranty.
Its inflatable jaw pads oppose any force directed to the sides and face. The design of the S-Pad protects your jaw. Another great feature is the big ventilation holes that enhance good airflow. It has an over liner that draws away moisture, making it the best football helmet of all times. It is easy to remove and clean. The inbuilt T-nut wrench pump inflates the pads in this gear.
Key features
Flex liner
Hs4 facemask
The flex system
If you were willing to part with a significant sum of cash, this would be the best football helmet for you. In the world today, there is no other type of helmet creation like Riddell Precision Fit since it uses 3D technology. Manufactures scan the head size of each individual to ensure that the football helmet fits well with the skull of every user.
The interior of this football helmet has changed by combining speed flex and Riddell speed technology from the past. Riddell Precision-Fit gives you a clear vision on the field and maximum comfort. It is among the best football helmets of all time with such additional features.
Key features
3D technology
Attached facemask
Speed flex and Riddell speed technology
The Rawling Youth Quantum helmet unites the best technologies to design a helmet that can provide players with all they need in a small size gear. It has a polycarbonate shell that is impact-resistant, scratch, and highly durable.
Besides, it has an active impact absorption system that takes in impacts to protect the player from low and high-velocity effects. The Rawling Youth Quantum helmet has an inflatable liner that allows you to adjust the helmet for a proper fit and a heat exchange technology to keep you cool.
Key features
Custom-fit system
Heat exchange system
Polycarbonate shell
To those who follow the role that protection is the most important thing in football, the Vengeance A3+ helmet is a skull-bone protector that you should not ignore. It has a TPU cushioning that opposes impacts. The SUPERFIT Air Liner allows you to adjust your gear to fit well on the sides, crown, and at the back.
The presence of TPU jaws pads ensures chin comfort and maximum support. Its low-profile tapestry reduces weight on your young player and brings a pillow-like feeling in the head. The inner lining draws away moisture that accumulates while playing.
Most players would appreciate it if the helmet came along with an attached facemask. However, its design makes it compatible with most facemasks.
Any youth player with high visions for the best player leagues would be lucky if he chooses the Riddell Victor helmet. It shares a similar design with the speed flex helmet and comes with a patented side impact protection. Riddell Victor helmet ensures maximum comfort and safety on the gridiron.
The lightweight material prevents heat accumulation and with such features, ranking it among the best football helmets ever would not be a surprise. Its inflatable S-jaw pads offer more protection and comfort while the rear-inflatable liner allows the player to adjust the helmet for a proper fit. Among its features is an over liner made of a cloth that is easy to clean and detachable.
Riddell Victor is among the newest youth helmets in the Riddell brand. Besides, its ABS plastic shell features an S2B facemask fit for quarterbacks, running backs, and any other active position even for a beginner.
The Youth Vengeance DCT is one of the best football helmets of all time with its improved features to maximize protection and comfort. It features a patented D30 cushioning system on the back and at the sides to take in all impacts on the head and a TPU outer shell in the front crown for protection.
The lightweight ABS plastic shell is ever reliable and allows younger players to oppose less powerful impacts. It also has TPU jaw pads for chin comfort and superior support.
The Youth Vengeance DCT helmet has a release system and an adjustable twist for a custom fit, making the upper loop straps unnecessary. It is affordable and the faceguard you can easily attach the faceguard with a wide selection of the Schutt facemasks.
Stylish, hybrid, and solid, this helmet has a potent combination of D30 Technology and TPU cushioning on its back and sides to enhance flexibility, excellent air circulation, and ensure less weight. The Youth Recruit Hybrid helmet ranks among the 10 top best football helmets.
Its padding material makes heat and hygiene more manageable. Among its features is the adjustable faceguard capable of fitting every facemask on the market.
In 2003, the Schutt brand released Schutt Youth DNA+ pro for the first time with an improvement of traditional padding methods. As the manufacturers design it, they keep the varsity, intermediate, or an enthusiastic youth player in mind to ensure it opposes impacts from outside effectively.
Schutt Youth DNA+ is one of the best football helmets of all time with its TPU cushioning for maximum strength and a foam layer that draws away moisture especially during hot seasons. It has Air-Loc technology to withhold air while playing and a wide interface on the visor to allow a wide view and capture all that is happening around you.
The DNA+ Pro material is lightweight with an added ABS outer shell for more protection against collisions. Its assurance is that you can participate in a game without fear of any injuries. Incase temperature rises; this gear has a well crafted inner cushioning to isolate the player. Besides, the in-built SUREFIT liner assures the player of a secure practice or match.
Xenith Epic + is among the best looking football helmet in the varsity market. Most customers have given this helmet a high ranking due to it's the fit lock and fit band that enhances comfort to all users for extra breathability.
The 12 ventilation holes within the helmet help the player stay cool, and the gear does not collect dirt quickly. Hence, Xenith Epic+ ranks among the best football helmets.
Key features
12 ventilation holes
Has a fit lock and fit band
Shock absorber
Factors to Consider When Purchasing the Best Football Helmet
Most coaches train players to handle tackles with their heads and the helmet as a weapon. Even though your child will not be completely safe with a helmet, it helps reduce the force of a concussion. Whether you are participating at a collegiate or professional level, it is important to consider the following factors while buying a helmet:
Fitting
An NFL Football helmet should be supportive with no spaces between the player's head and pads. The chinstrap should be in a secure place, and the helmet should not slide on the head. If you can remove the helmet while the chinstrap is still in, then that is a loose helmet. A well-fitting helmet should feel snug throughout. Some helmets have special systems that use an inflatable air bladder with a unique needle to prevent a puncture.
Vision
The helmet must not sit too low or too high to interfere with the players' field vision on the sideways or front side. As a player, you should have a clear view of everything happening in the field from all angles and at all times. Ensure that athletes with facemask also have a clear view.
Chinstrap
The location of the chinstrap should be under the players' chin. It should also fit snugly. Once you fasten the chinstrap, your helmet should not move around the head. If the helmet has a system with four-point chinstrap, ensure you snap the four straps and secure them tightly.
Stability and padding
Padding on the inside is delicate because it decides how stable your head will be in case of a strong hit be it rotational or linear. The brain has to move like only a quarter of an inch to cause short term or long term symptoms. Therefore, it is essential to ensure that the padding minimizes head movements inside the helmet. Some helmets have an enclosed airliner to provide a more comfortable feel. The foam on the padding lies on a polycarbonate shell that makes the outer cover.
TPU cushioning
Thermoplastic Urethane is one of the leading helmet padding technologies. The Schutt brand developed it first, and by that, it has found its way through the most popular football helmets. It prevents bacterial growth and does not compress like foam. With that, performance is high even after several impacts.
How to Clean Football Helmet
You cannot avoid sweat even when there is no mud in the field. If you fail to clean your helmet, it will end up smelling sweaty. A football helmet is not machine-washable, and therefore, it is vital to clean and keep your gear free from smells causing bacteria.
Tools you need
Old cotton, T-shirt, or a microfiber pad would work fine, find a gentle detergent because a plain old liquid may lead to skin irritation the next time you wear your helmet. After cleaning your helmet, use a disinfected spray to kill the bacteria that build up over time.
Avoid using abrasive cleaning pads since they may scratch your helmet on the outside.
Use the tools correctly.
To clean the outside of the helmet, remove the pads and spray it. For extra shine, you can use a similar polish to your car and a soft cloth.
To get the pads clean, dip them in warm soapy water and if they are grimy, wipe them quickly with a cotton cloth or a soft microfiber. Once dry, you can use a disinfectant spray to kill bacteria. Once you are through cleaning and drying all parts, reassemble your helmet and wait for the next game.
Storage Tips
When the helmet is not in use, find a safe spot to keep it. Do not throw it in your bag because it may lead to odor. You may also cause dents and cracks on your helmet. The garage may be a safe spot to hang your helmet.
Frequently Asked Questions
Can the best football helmet prevent concussion?
Most users think that helmets have a role in preventing concussions. That is one of many misconceptions. The best football helmet can protect you from severe brain injuries and skull fractures, but it cannot prevent brain movement in the skull that leads to a concussion.
What are common misconceptions in terms of injury prevention?
Over time, a helmet tends to lose its ability to absorb force. A 2-year old helmet is not the same as a newer one regarding its efficacy—a well-fitting helmet with a chinstrap prevents it from moving around while playing or practising. In case you fall or get hurt with a moving helmet, a severe injury may happen on your neck or head because you are causing more movement.
How can you improve a helmet?
Most brands develop helmets that are custom fit and able to oppose external forces effectively. Currently, there are helmets with newer shock-absorbing systems and a movable outer shell that can resist or diffuse rotational forces. However, you have to prove that it can work and is big challenge manufacturers have to overcome.
What are safe sport behaviors to recommend to a player?
You should not lead with your head. In most football games, defensive players lead with their bodies, especially shoulders for more strength. Recruiting safer tackling techniques would help you avoid head collisions. It is important to educate players on how to handle tackles more effectively and safely.
Do helmets contribute to a sense of false security?
That is a theoretical consideration. Once a player puts on this gear, he thinks that he is safe and can use it as a weapon. If you take a close look during a match, you tend to realize that players lead with their heads. As of rugby players, they have no helmets and tackle more with their shoulders. They do not lead with their heads but still get concussions. Therefore, a helmet is not a gear you put in and risk your head, thinking that you are safe.
Are helmet safety ratings an accurate measure?
Football managers recommend helmets that exceed a specific safety rating. By doing this, they set a standard on the ability to diffuse impacts effectively compared to other helmets. It is safe to agree to those ratings but also understand that a helmet cannot prevent concussions. If you are in a helmet that rates high and experience a shock, do not assume the symptoms because you can as well get a concussion.