Top 10 Best Football Helmets of All Time
The best football helmet is a gear every player should have. Knowing that you are secure from all injuries is the best feeling while playing. Over the years, the manufacturers have involved technology to adjust and enhance the safety of helmets. They not only focused on the technology but also the design to ensure they come up with the best football helmets of all time.
Various brands have picked up while others are still struggling to make their name. Having a good life outside the field is also important. In this article, we have highlighted 10 best football helmets of all time that can help take your game to the next level.
Top best football helmets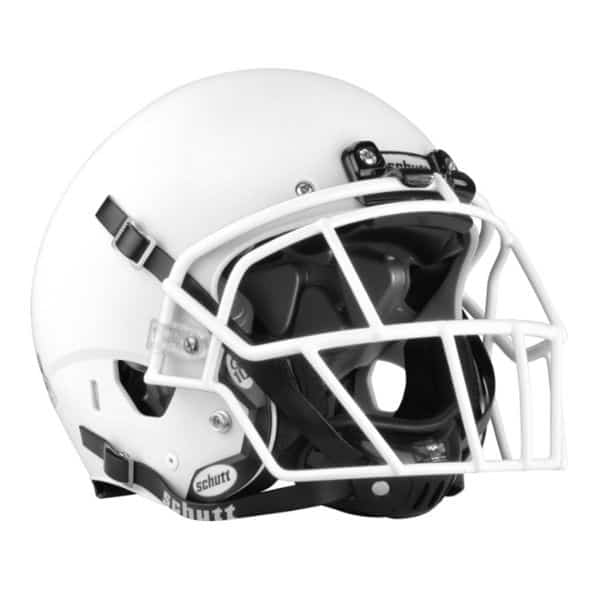 Schutt Air XP Pro tops the best football helmets list. It is what you need to wear to be a champion. It tops the list of best football helmets for its perfect creation that not only offer a football player safety but also a game-ready helmet. The traditional standoff shell design gives it a classic look. That makes it act like part of the game and prevents you from being noticeable.
The Schutt Air XP Pro can oppose both low and high hits with the help of a dual-compression TPIS layer in the product design. It has a SUPERFIT airliner that gives you a soft 'pillow-like' feel to enhance comfort throughout the game and even times after. with a Schutt Air XP Pro helmet you are sure you are safe severe injuries and you have one of the best helmets of all time.
XP Pro adult football helmet comes with a chinstrap and ROPO-DW facemask to start using immediately after purchase. Most users know Schutt for producing sports gear using research and science. That makes Air XP Pro one of the best football helmets.
Key features
Attached facemask
Traditional standoff shell
Single- layer dual compression
Pros
Attached facemask
Perfect snugness
Maximum support
High-level comfort
Super fit airliner
Cons
Riddell Speed flex is among the best football helmets that has an elegant design and a quite exciting name. According to helmet rating at Virginia Tech, this gear has a five-star rating and most players recognize it as the best football helmet available in the market. Riddell manufacturers understand football well and are aware of injuries that may arise without a helmet.
Therefore, they avail their product in different sizes to fit all players. It comes with a flex system as the name sounds, to help reduce the hit force. The overall design includes a Patented Side Impact Protection to minimize forces from collisions.
To ensure you take your game to the next level, the Riddell brand provides classic solutions to your problems by analyzing the different needs of all players. Its polycarbonate material makes it one of the best football helmets of all time by solving many problems in the field. Speed flex enhances air circulation with the help of its new technological structure.
Key features
5- star rating
The flex system
Attached facemask
Pros
Skin-friendly chinstrap
Feels and looks professional
Soft foam padding
Shock absorbent
Custom fit
Durable
Cons
3. Xenith Youth X2E+
Getting a suitable gear for your child or teenager may be a big task because many brands design their helmets for adults forgetting that kids too need protection. Xenith Youth X2E+ has made a way for many brands to follow concerning the upcoming generation by designing helmets that will offer protection to your child while playing.
Being among the safest college football helmets, it enhances protection through an ABS plastic shell, which is lightweight. Besides, it has attached a shock suspension system to help the helmet move and rotate freely in all directions.
For a proper fit, you only need to tighten the chinstraps. The shock absorber technology provides an effective response to hits and by doing this; the helmet adapts to the impacts and minimizes the effect on the player. Apart from that, this gear has a Silicon band construction to provide you with a comfortable fit. Xenith X2E+ ranks among the best football helmets ever, due to its additional features and ability to suit young players.
Key features
ABS plastic shell
Shock absorber technology
ABS plastic shell
Pros
Comfortable
Sturdy
Ergonomic fit
Incredible shock absorber technology
Cons
4. Rowling Momentum Plus
Rowling momentum plus is another gear competing for the place of the safest and best youth football helmets. All brands should take safety measures with caution because it can break or make a player's career especially for young players who are just beginning their football journey.
A severe injury can extremely affect them both physically and psychologically. Manufacturers should therefore, ensure they provide them with all the protection and safety they need. That is the reason behind the making of this helmet. Momentum plus comes with a heat exchange technology and customized fit for comfortable wear. Rowling momentum plus is among the best football helmets of all time that every player needs.
It has a rear inflation port to help the player adjust their helmet for a proper fit. Its shell design ensures you move your head freely and rotate in any direction. Momentum plus does not include a mask but you must purchase it separately. Being in a well-fitting helmet that is comfortable too is the best feeling that every player needs.
Key features
Rear inflation port
NRG Momentum plus
C3 inflation liner
Pros
Impact-resistant
Highly adjustable
Sturdy shell design
Customizable liner
Aerodynamic
Cons
Face mask purchased separately
5. Schutt Sports Youth Air Standard V
Schutt Sports Youth Air Standard V meets and surpasses all the safety measures. It is a perfect gear to get for your future champion and the safest helmet on market recently. It comes with an EPP and EVA foam liner system to provide extra comfort.
Although safety is the main concern, Schutt uses advanced technology and scientific research to ensure that their helmets fit the size and face frame of players. The helmet has soft chinstrap and plastic buckles for adjustments. Besides, the design comes with Air Maxx Jaw Pads to increase comfort to young athletes and an attached facemask that accompanies every purchase making it the best football helmet for youth.
Key features
EVA and EPP foam liner system
Comfortable Air Maxx
Pros
Utmost snugness
Attached facemask
High-level support and fortification
Comfortable Air Maxx
Meets NOCSAE standards
Cons
6. NCAA Revolution Speed Pro Line Helmet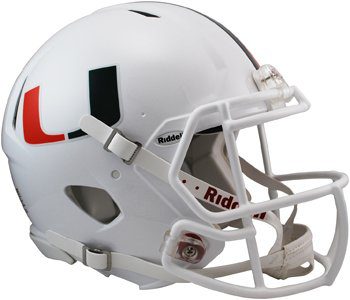 Many studies and reviews on safety pieces of equipment for football players have ranked the NCAA Revolution Speed Pro-Line Helmet high. It lies among the best football helmets of all time that most star players prefer. The helmet comes with a facemask and large shell design to distinguish it from competitions. Professionals in the football field have contributed to the design of this helmet. The internal padding and chinstrap provide room for adjustment.
Pros
Attached facemask
Large shell design
Custom fit
Has padding and chinstrap
Cons
The shell angle is less desirable
7. Schutt Youth ION4D.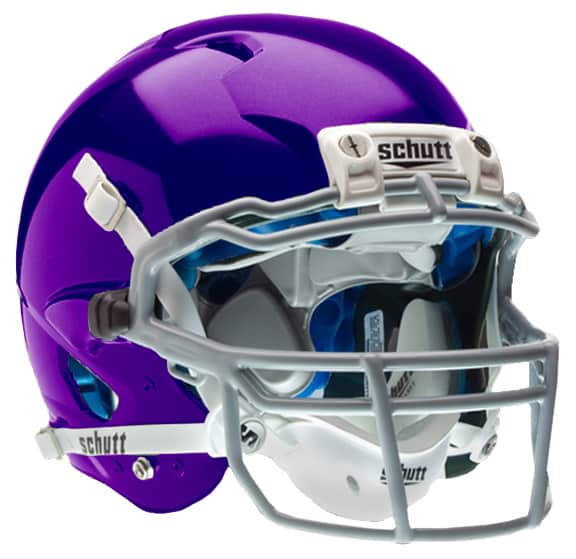 Schutt Youth ION4D is a high-quality helmet that is safe and comfortable. If you are playing for a position that does not require a faceguard then Schutt Youth ION, 4D is the best option.
The helmet focuses on function and comfort. One of its features is the Surefit Air Liner that provides comfort and a shock-absorbing energy wedge to reduce forces from impacts. It has a TPU Cushioning to help resist bacteria growth and provide more comfort.
Pros
Surefit Air Liner
TPU cushioning
Shock-absorbing energy wedge
Custom fit
Cons
8. Schutt Sports Vengeance VTD II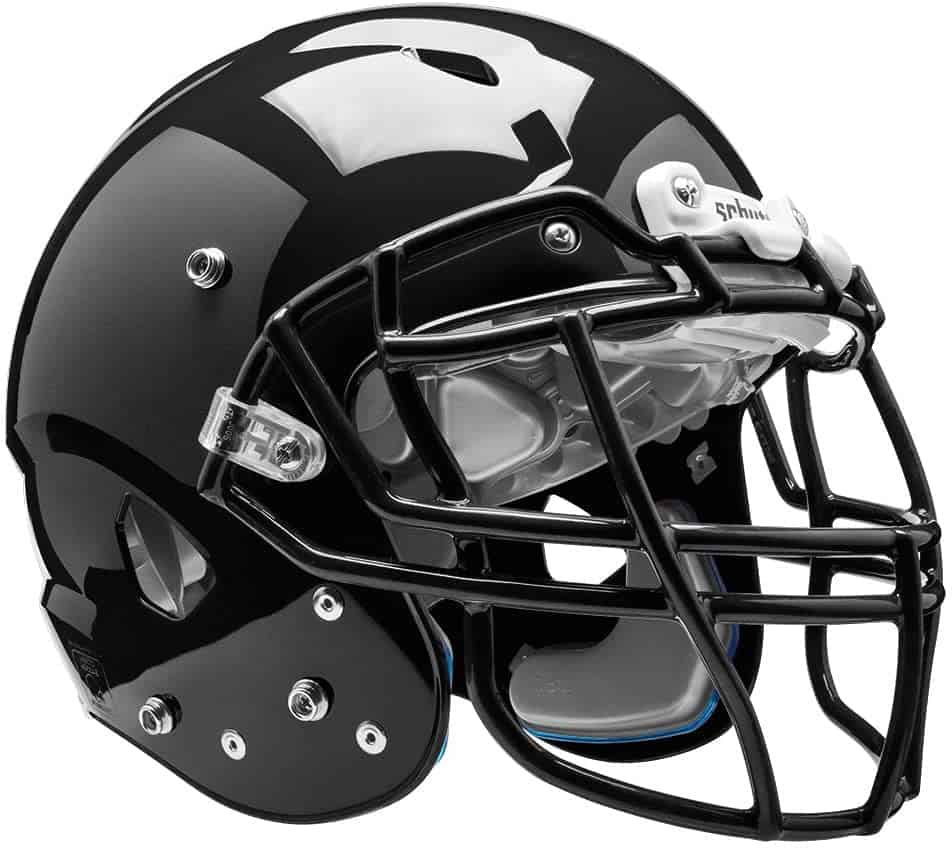 Schutt Sports Vengeance is among the top 10 best football helmets of all time you can purchase online. It comes from a leading manufacturer that many recognize it for top function and safety. It has a TPU padding that is both comfortable and lightweight. The helmet comes in 15 different colors that can help a player match with their best football gloves or shoulder pads. It is available in 5 different sizes for you to select.
Pros
Single TPU cushioning layer
Surefit Air liner
Proper fit
Variety colors
Various sizes
Cons
Appearance of scratches on the shell

The padding stains easily
9. Schutt F7 LTD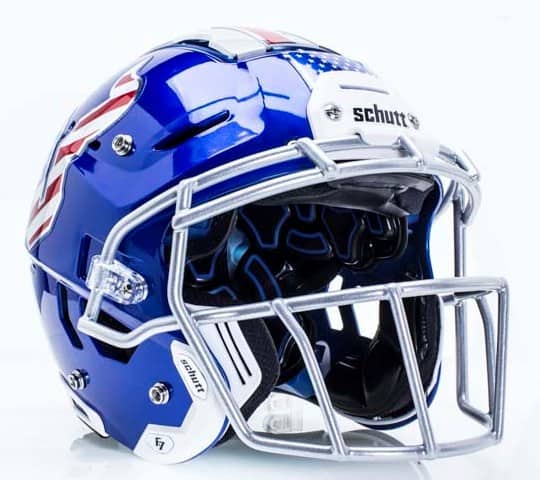 Schutt F7 LTD has recorded the highest history score in the STAR rating system of the Virginia Tech. Everything you like about perfect helmets features in this one. The Schutt brand released it to take helmet safety to a higher level.
It has the most advanced TPU cushioning that absorbs impacts and minimizes hits from all sides, movable Tectonic plates that reduce impacts, provides a custom fit, and controls rotational energy. Most players claim it is among the best football helmets to prevent concussions.
The shell design improves comfort and this helps the player jump and run around the field without any additional weight. Its synthetic leather pads on the front side provide extra security and support and ensure that the helmet draws moisture away.
Pros
High rates by Virginia Tech
Proper fit
Maximum protection
Absorbs more impact
Cons
It is expensive

More heavy
10. Xenith Shadow XR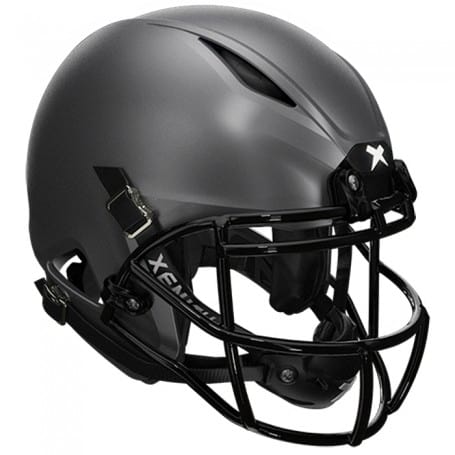 Xenith Shadow XR is the most recent helmet on sale that has brought positive results in the football industry. It is also the safest and best football helmet for lineman due to its ability to prevent concussions and the polymer shell that gives it the lightweight material.
One of its main features is the presence of RHEON cells that equally distributes energy from impacts to reduce the force of hit on the player. It adapts to any temperature making the player stay cool always while the waterproof design and ability to wash makes maintenance easy.
Pros
Most comfortable
Durable
Feels lighter
Good air circulation
Adaptive fit
Cons
Our heads come in different sizes and shapes so we all have our own needs. A football helmet can be of the best quality but it is important to consider safety and fitness rather than the durability of the gear.